Located along Maginhawa Street in UP Village,
A Taste of Heaven
offers milkshakes with premium/imported ingredients at a reasonable price.
As you probably already know, Maginhawa is
the
hub of hole-in-the-wall restaurants in Quezon City. For new establishments, it's a great place to start and get noticed, especially because everyone who comes here is looking to try something different.
As long as they have tables and chairs, they will have customers. But then, it's up to the establishment how they're going to make them stay or come again.
For
A Taste of Heaven
, it's the
bang for your buck
milkshakes that keeps bringing customers to their doors.
Unlike other milkshakes where there's just mostly ice, the ones they have here are thick and creamy; some may find them too sweet, but I personally don't mind. They have many different flavors which fall under three categories – classic, heavenly, and premium milkshakes. The classics (P80) include vanilla, chocolate, and strawberry.
But if you feel like going for something less familiar, you should try their heavenly milkshakes (P95) – thick, smooth milkshakes mixed with real bits of dessert favorites. So far, I've only tried the S'mores, but these sound really yummy, too: Banana split, Bubblegum, Salted Caramel, Choco Hazelnut Brownie, and Strawberry Banana.
Their finest offering would be the premium milkshakes that are topped with whipped cream (P130). Flavors include Speculoos Cookie Butter, Choco Loco Crunch, Blue Velvet, Toffee Brickle, and Jamocha Oreos. I've only tried three so far and rank them in this order (highest first): Toffee Brickle, Choco Loco Crunch, and Blue Velvet. If you feel like experimenting, you can create your own by having them mix you something with your favorite dessert in it for only P85.
Snack items like burgers and chicken wings are also available should you find yourself hungry for something solid.
They've only been open a little over a year and already have two branches! Aside from the one I visited in Maginhawa, they also have a branch at One Archer's Place that opened just three months ago. It's definitely worth the visit, perhaps in the middle of the day when it gets really humid, or as dessert after a great meal. If these two places are inaccessible to you, good news - they're actually planning to open another branch before the year ends. They're currently considering these locations - Congressional Avenue, UST or Banawe. If you are leaning towards a location or have another place in mind, sound off below! Who knows, one of the three owners might just go with your suggestion! For those interested in franchising, do send them a message on their
Facebook page
.
Definitely coming back to try the other flavors. Oh, and if the milkshakes are too heavy for you (since they only come in one size), you can go for the Twiddle. It's their small version of DQ ice cream (above) and comes in a number of flavors; so far, I've tried the Divine Oreos and Majestic Rocky Road. Oh and before I forget, here's the best part – their milkshakes are low fat.
LOW-FAT
. So, what are you waiting for? Visit them soon!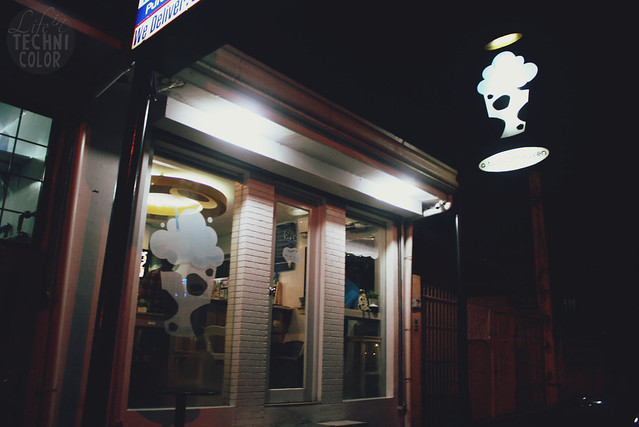 A Taste of Heaven
is located at 71 Maginhawa Street, UP Village, QC
and One Archer's Place, Taft Avenue, Manila.