Second stop of the BookyxAntonios launch!



Welcome to Balay Dako. Welcome Home.
The Antonio's Group of Restaurants currently houses four of the largest restaurant names in Tagaytay namely Antonio's, Breakfast at Antonio's, Balay Dako, and Lanai Lounge. Since the establishment of Antonio's in November 2002, it has consistently gained recognition for its excellence in the food and beverage industry, gaining appeal both locally and internationally - an achievement helmed by their highly respected chef and owner, Tony Boy Escalante. In 2015, S. Pelligrino officially named Antonio's as the 48th Best Restaurant in Asia, also making it the #1 Restaurant in the Philippines.
As of August 2016, guests can enjoy the Antonio's experience even more as the group has joined Booky, the country's premier restaurant reservations and privilege platform.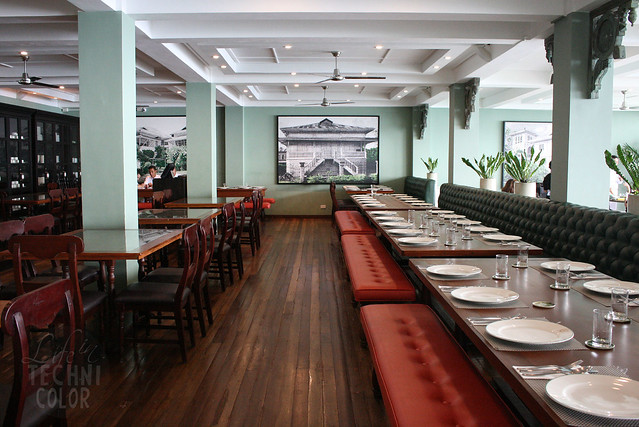 Booky currently has over 400 top restaurant partners in Metro Manila where users can enjoy discounts and free dessert whenever they book a table via Booky's offline mobile app, which is free to download on iOS and Android. The Antonio's Group of Restaurant officially serves as the pioneer out-of-town establishments among Booky's restaurant partners, the largest roster of partners throughout all restaurant reservation platforms in the Philippines today.
In its vision to become an everyday utility for food-lovers across the country, Booky allows its users to enjoy up to Php500 off their total bill at Antonio's and Breakfast at Antonio's, and up to Php300 off at Lanai Lounge and Terraza by Balay Dako.
"The Antonio's Group of Restaurants are often people's first choice as dining destinations, so it made sense to have them on board as our flagship partners in Tagaytay. Booky complements the group's high standards of service and we will continue to work on maximizing our partnership," says Booky's CEO, Ben Wintle.
For only Php199 per month, guests are entitled to enjoy Booky's premium service called Booky Prime, where they can avail of unlimited discounts at its partner restaurants. New users may sign up for a free trial and instantly get Php100 worth of discount credits which they can use at these establishments. Even without a subscription, Booky allows its users to search over 15,000 restaurants and 10,000 menus in Manila, Tagaytay, and Baguio even while they're offline. For more information, visit
http://ph.phonebooky.com
In Negrense, Balay Dako means Big House. At one time, family compounds were built around a large central home. This Balay Dako became the gatherng place. It was where family and friends would come together to commemorate life's significant events.
Balay Dako in Tagaytay is a restaurant that proudly serves Filipino Food. From native dishes created before written histories, to inspirations fashioned by seafaring traders and the assimilations shaped by colonial occupation, Filipino cuisine is defined by struggle and acceptance, upheaval, and adaptation.
During our visit at Balay Dako however, most of our time was spent at Terraza Bar and Grill. Here, we got to try some of their specialties like the Kilaw Sugba, Tapa Flakes, Dynamite Rolls, Oven Baked Pizzas, Batchoy, and a new drink called Standing on the Beach.
Pizza Pranses (Pissaladiere)
Kilaw Sugba
Kwatro Keso (Four Cheese) Pizza
Dynamite Rolls
Batchoy
Tapa Flakes
I also got to enjoy my favorite avocado ice cream with their homemade cone. It contains some kind of sesame in it which made it an even more interesting treat, in my opinion.
So, to recap, you can get up to Php300 off when you book a table at Balay Dako using Booky Prime!
Not bad, right? I'm definitely taking advantage of Booky's premium service soon!
Balay Dako
is located along the Tagaytay-Nagsugbu Highway, 4120 Tagaytay City, Cavite, Philippines (beside Leslie's and Max's across Magallanes Square in Tagaytay).
-
For more food adventures, like and follow Life in Technicolor on Facebook and Instagram!