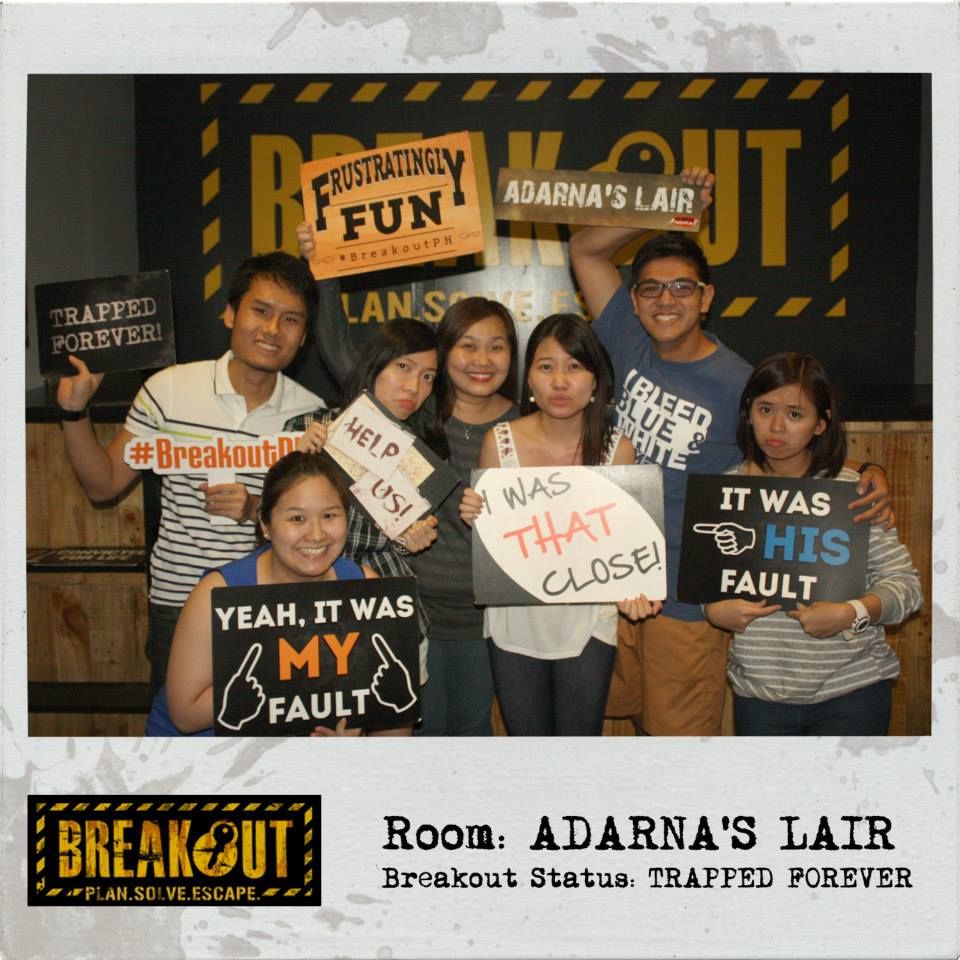 My friends and I took part in Breakout - a real escape room game. It provides a unique experience with a realistic and masterfully built environment. It is an interactive game where players are encouraged to PLAN as a team, SOLVE puzzles collaboratively in order to ESCAPE before time expires.
Interesting, right? We had 45 minutes to break out of
Adarna's Lair
using the clues given to us. Unfortunately, we failed to unlock all the doors and got through only 85% of the game. Seven heads, all failed to escape. We were so frustrated that we didn't get to finish and that there was
no way
of knowing how it all ends, unless you play again and actually
break out of the room
.
Since there were seven of us, we only paid P400 each (additional P50/head for online booking), as opposed to the price of P600 for 1-2 persons. So yeah, the more, the merrier (and the cheaper)! If you're looking to try something new with your friends/workmates, do check them out. It's a great activity for team building!
To the people behind
Breakout
, congratulations! "Masterfully built environment" indeed.
http://www.breakout.com.ph/