Since
this post
, I've been working extra hard to making 2014 my most organized (and productive) year yet. Thanks to
The Happiness Project
- I swear, it's a great read - I've been looking up a lot of DIY and organizing ideas from the web. You'll be surprised at how easy it is to add color and personality to any room. Here are some of my favorites! ;)
1. Stencil Pillow
These are amazing because you can choose pretty much any quote you want to put on the pillow and display it around your house. Learn how to make your own
here
.
2. Tinted Mason Jars
Aren't they just the prettiest jars you've ever seen? You can actually use any type of jar/bottle for this. I plan on trying this on some old
Starbucks Frappuccino
bottles I have at home first. All you need is Mod Podge, some food coloring and you're all set!
(source)
3. Painted Bottle Vases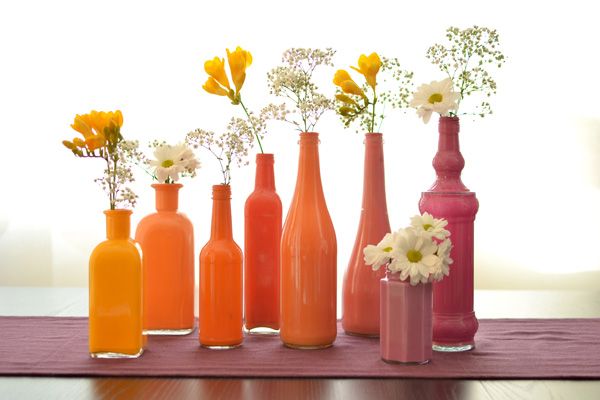 Basically the same thing with the above, but with paint (instead of food coloring) and no Mod Podge. Haha.
(source)
4. Painted Tin Cans
I've personally had separation issues with my Danish cookie cans in the past. I won't be having that problem anymore, thanks to
Cynthia Shaffer
! You can use it to hold your trinkets or mementos, or bake cookies/brownies then give to friends! :)
5. Stylish Photo Display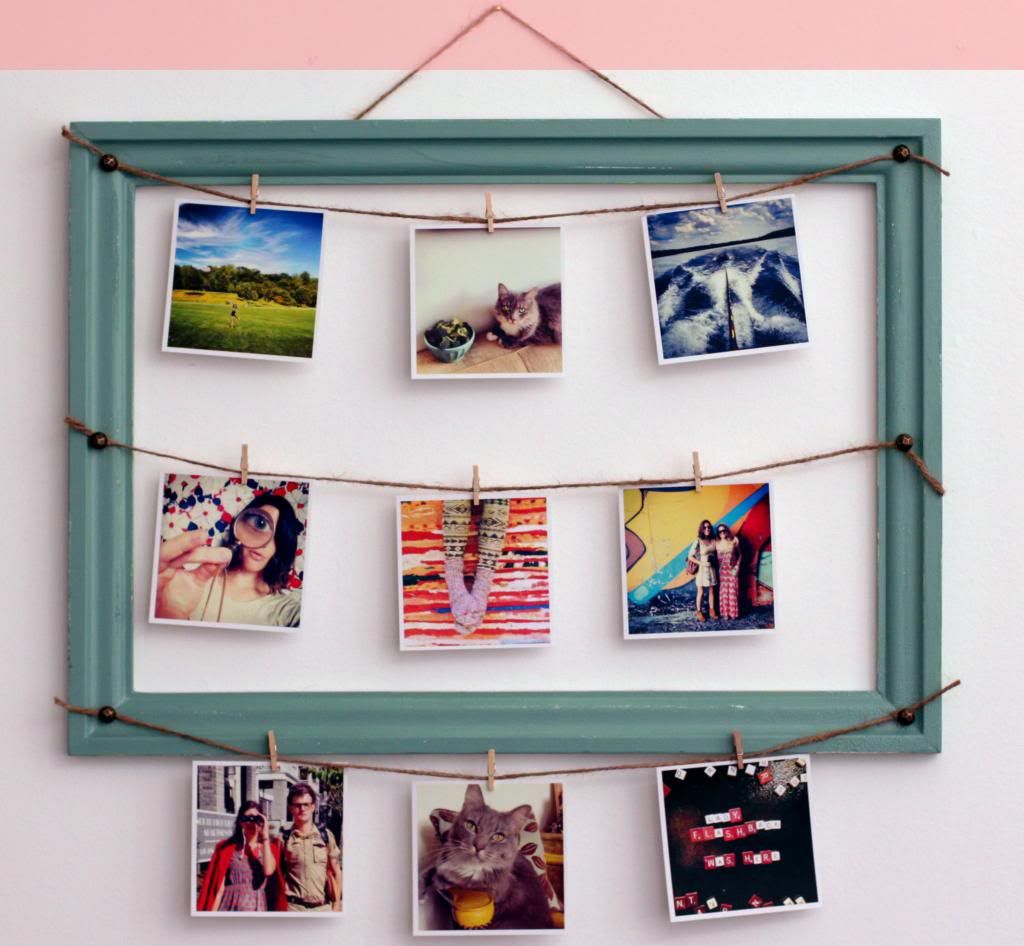 If you enjoy taking photos like I do, then you'll probably love this! Great way to prettify a bare wall in your home. (
source
)
6. Sharpie Mugs
You can make your designs really simple or as complicated as this! :) Though I read somewhere that Sharpies are not food-safe, so probably best to just draw on the parts where your lips and the liquids won't touch. (
source
)
7. Travel-Keepsake Kits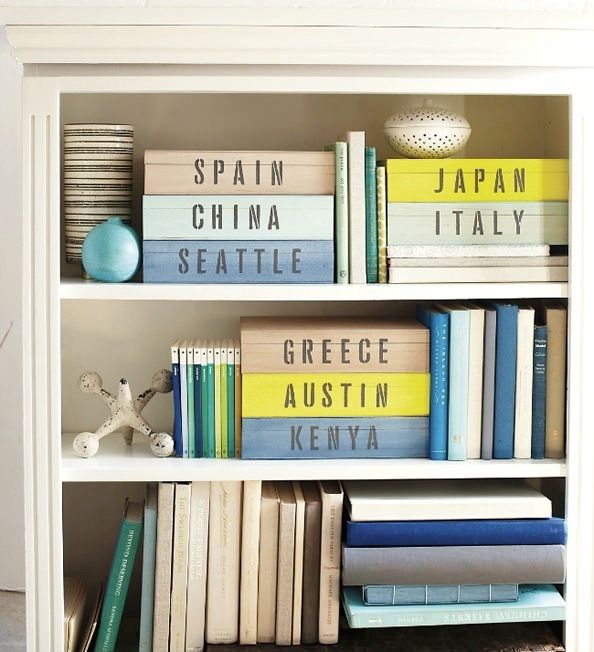 You can thank
Martha Stewart
for this idea. Seeing them on your shelf will remind you of the fun times you had in your travels.
8. Color Block Candles
Brighten up any room with these candles by melting your old (or new) crayons in wax. (
source
)
9. Tile Coasters
Pretty, right?
I recently bought a wrapping paper book like
this one
, so I'm definitely making a project out of this soon.
(
source
)
10. Tile Magnets
If coasters aren't your thing, then what about these magnets? You can hang bills, photos or artwork on your fridge with these babies! (
source
)
-
If you have any DIY ideas you'd like to share, comment below! ;)